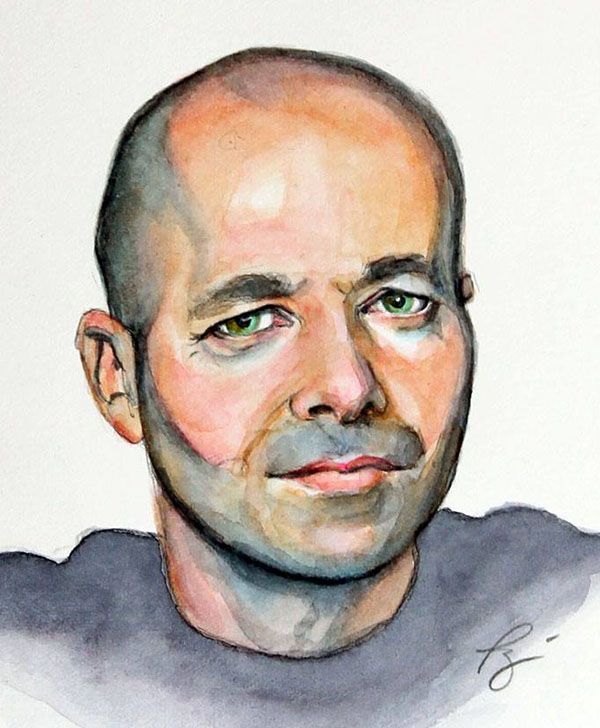 A fan on mine,
Paige Weber
, did this painting of me. This is what she wrote about it.
First, I have to say I did this portrait off of Tommy's own photo. So, he (or whoever took the photo) should get credit for the picture. And you should know I stole it to use it for my little painting.
I was first introduced to Tommy in an interview he had some years ago. I am a total podcast fanatic, especially when the interviewee is an artist. I am pretty sure Von Glitscha was interviewing him. I was intrigued. I checked out his work online and became a fan. Not only is he totally interesting, he's very, very talented. And funny. (Check out his videos.)
I even asked him to speak at my 2007 Senior Design show, but he was unable attend. He did send me a cool print and a nice note, however. I have never forgotten that kindness; the print hangs in my house along with some of his other work. Go check him out on the inter-webs if you're looking for some fun eye candy.