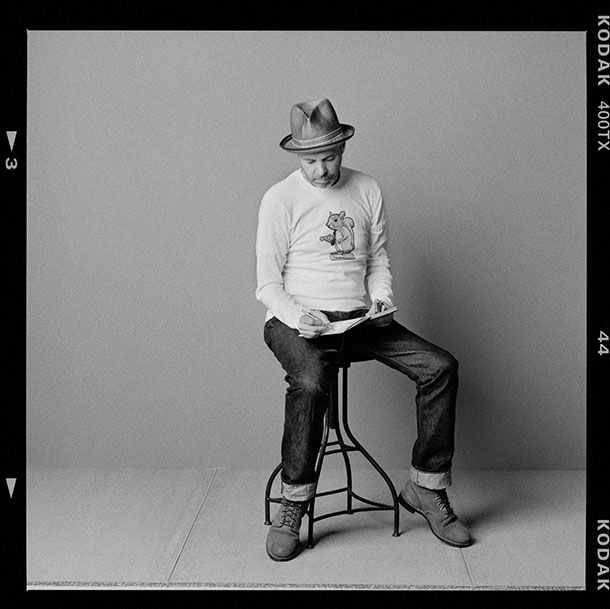 World famous photographer,
Craig Cutler
, took this great portrait of me drawing. You will notice how egotistical and self centered I am. The t-shirt I am wearing is my own logo, promoting me, me, me. At first glance, I seem to be a man of the people but a closer inspection will prove otherwise. Jeans, work boots and an old hat are actually a very thought out, curated ensemble. Top of the line, raw denim double RL jeans, fancy Red Wing suede boots and a one of a kind hand made,
Barbara Feinman
hat. Oh no, I'm a hipster. Worse yet, a Brooklyn hipster. At least I'm aware that I'm a jackass. Although I do take a good portrait, if I say so myself.