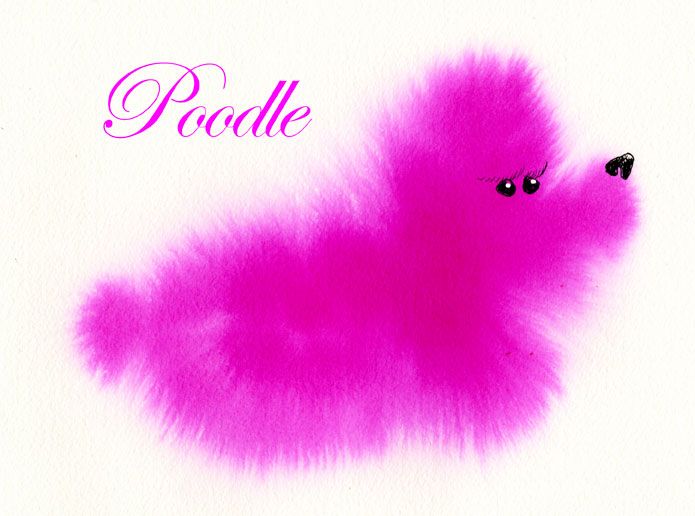 Recently Butch Belair and I helped Danny Gregory made a video for his new book,
A Kiss Before You Go
. It's an illustrated memoir about the loss of his wife, Patti. I will post if here when it's done. One of the scenes in the video required us to drip pink paint onto a sheet of watercolor. I had few empty sheets I was dripping paint on to. When we were done, I looked at this one sheet and it looked like a poodle to me, so I took it home and made a nose and eyes on it. When I scanned it, the girls who work in the studio at my office, loved this drawing. I should drop some more paint randomly onto paper and what else I come up with.