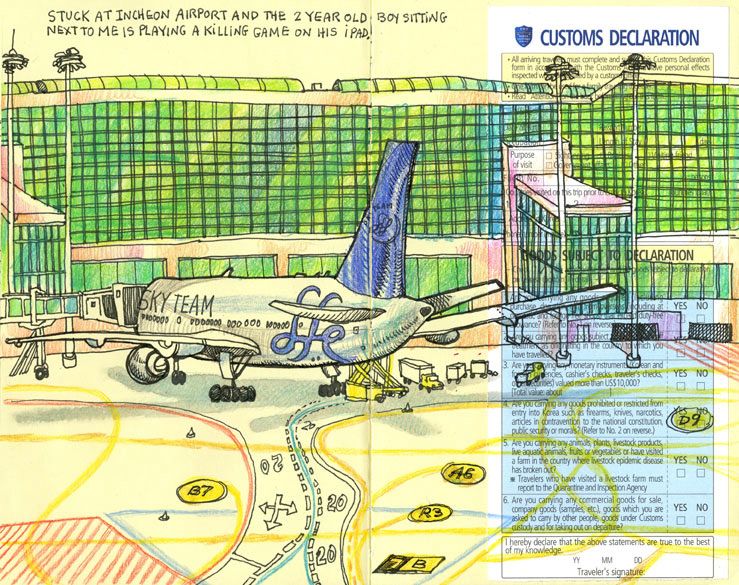 I fell asleep on my flight and the stewardess gave me 2, "items to declare" forms. So I gluesticked the extra one into my drawing book. Then I did a drawing on top of it on the way home. I should have filled in all the answers over the top of the drawing and tried to use it at JFK. Maybe not, I already look suspicious enough. I try to be invisible at airports.
There is an interview of me on a cool website called.
The Tools Artists Use
. The guy who runs it is Bill Turner. Check it out
here
.