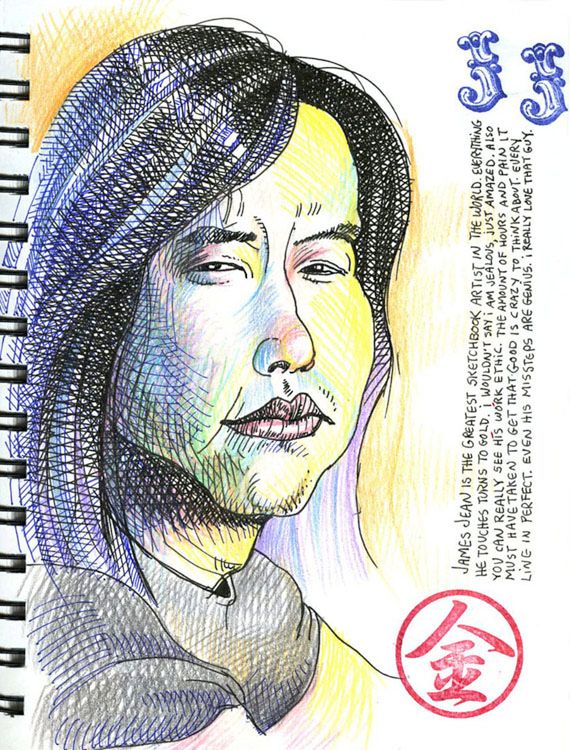 The great paper and sketchbook company,
Stillman & Birn
are at it again. A while ago they send me a ton of drawing books for free just so I could test drive their products. Well the other day I got home and there was a large package from them. It was a lot more sketchbooks. There was also a note that wished me a happy birthday. Yun was laughing telling me that it was funny getting birthday wishes from a company. She said Mitt was right, companies are people too. I decided to test drive their 8" X 6" heavy weight paper spiral notebook. I dug the size. Perfect for my office. Now I had to decide what would be the best drawing I could do. I figured I would draw the greatest sketchbook artist in the world,
James Jean
. He also happens to be my hero.