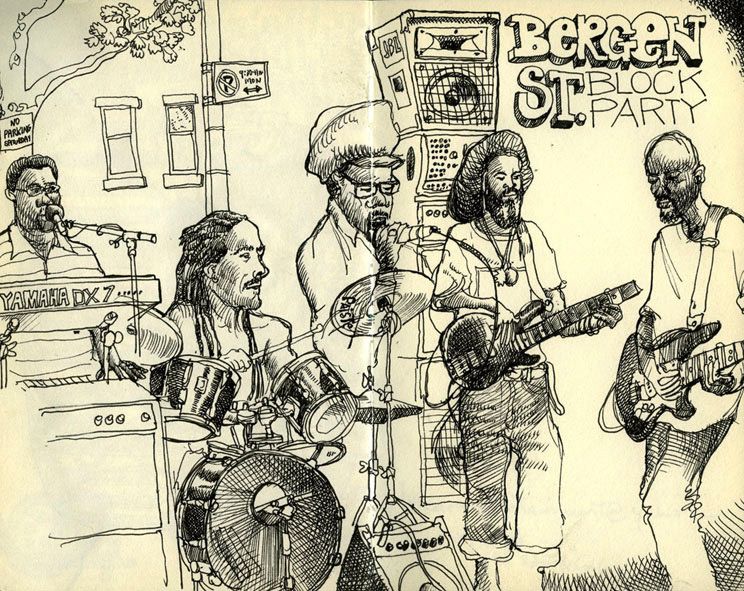 My good friend
John Midgley
had a cool block party on Bergen Street in Brooklyn. It's one of those blocks where 30 little kids under the age of 7 live. They were running all over the street in their bare feet. There were also a bunch of bar-b-ques set up. A television with the world cup playing. The best part is that two bands happen to live on the same block. One is a reggae band and the other was a hard core headbanger group. The reggae guys were amazing. It was quite a large band with many members. Their name was,
Laury Webb & The Tigerbone Band
. Their beautiful music filled the air so nicely. The little kids were jumping and dancing. Later in the day the other band started to play. I thought they were hysterical. The band's music was good, don't get me wrong. What was funny about them was their song titles and lyrics. They would proudly announce each song title to the kids over their loud PA system. The songs were about whores, bitches, banging, vibrators and binge drinking. They would launch into each song as if they were playing to a sold out Madison Square Garden not a bunch of 7 year olds. After a few songs, the lead singer walked behind a tree and threw up. Then he came right back and preformed like a real trooper. The kids loved every minute of it as did the parents for some reason. I must say, so did I.