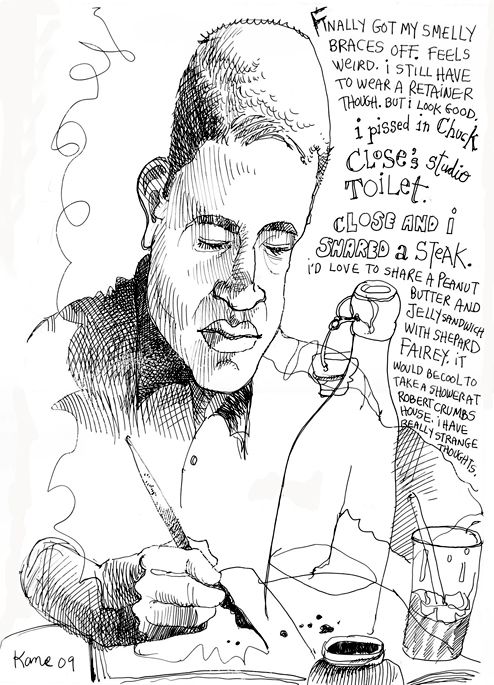 Last night Danny Gregory and I went to the Bowery Bar and drew with his talented son Jack. I've watched Jack steadily improve his artistic ability over the years. Lately though, it's been a different story. He seems to vastly improved every few weeks. I've not seen anything like it before. Everything he does is far beyond his age. I paled in comparison when I was in his grade. I chose to do a caricature of him as my drawing subject.
I got a nice e-mail from an old college classmate,
Michael Gelen
. Thought I would share it.
Tom, quick story: I'm teaching an illustration class at Daemen College in Buffalo. We're getting ready to do a caricature assignment, so I'm putting together a Powerpoint presentation of great caricature art- Al Hirschfeld, David Levine, Philip Burke, etc. and during my internet searching I come across one Tommy Kane - some wonderful caricatures of Hillary and John McCain on notebook paper. Hope you don't mind, I threw them in the mix. BTW, you've probably heard it a billion times, but your sketchbook posts have inspired me to put down the digital stylus now and then and get back to pencils, pens and paper. Great, great stuff.