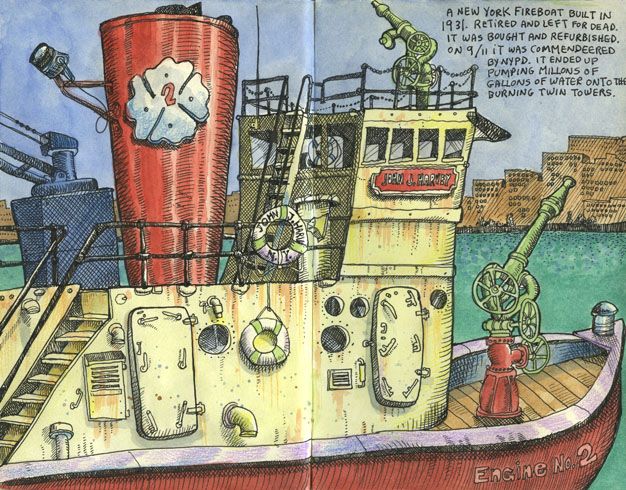 I went drawing on a Sunday afternoon with
Butch Belair
,
Danny Gregory
, Jack Gregory and was even joined by
Reid Paley
. We went to a cool joint on the west side of Manhattan called the Frying Pan. It's a pier that is really a giant outdoor bar and grill. There's a boat that is a club and real boats docked there too. An ideal place to draw because you can get cold beers in an instant. One of the boats is a fireboat called the
John J Harvey
. There was no way I could really draw the boat from my angle. I had to cheat and distort the boat like crazy to make this drawing work. Somehow I did it.