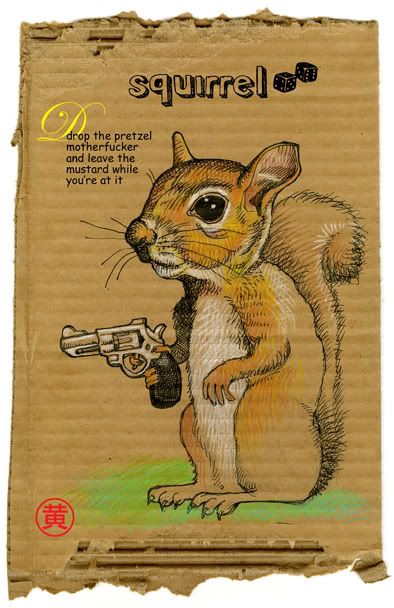 By now everyone knows how much I love squirrels. It is my wife's nickname for me. She calls me that because I clean too much and I'm always straightening everything up. That's what she refers to as, squirrel activity. Here is my new one on cardboard. I may be doing a series of animals with weapons on the streets on New York City. How about them apples.
There is an article about me at
Juxtapoz magazine website
.