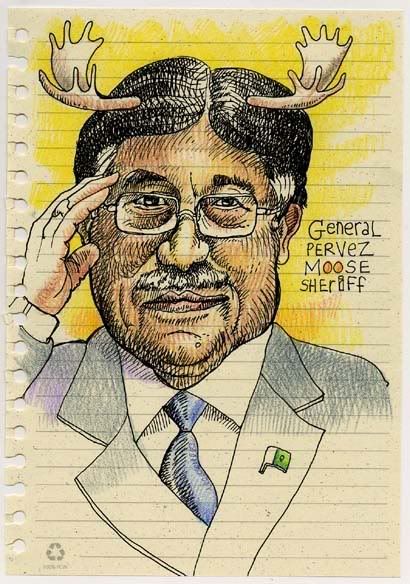 These world leader types really hate losing power. You'd think they'd want to go to Miami for a vacation or something. But no, they'd rather impose Marshall Law. I for one would head for the Jersey shore. This running nutty countries and hanging out with George Bush has got to be a real pain. I guess someone has to do it though. Seems the Moose is heading out the door. So if your down in Daytona eating a fried clam sandwich and you spot a tan little man with a funny moustache, why not say hello. He's probably an ex-so called ally in the war on terror.
I got a lttle shout out from one of the best artists in the world today.
John Casey
. Check out his work if you're there.