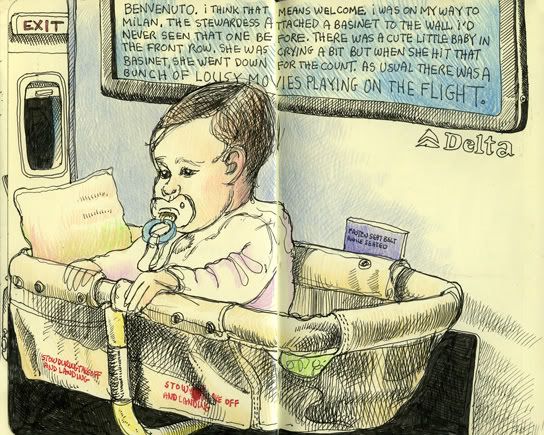 Yun and I went to Italy for vacation this summer. As always it is as stressful and hard as it is fun and relaxing. The airports have gotten much worse. I arrived at Kennedy airport to see lines out the door and around the building. Quite disheartening. We survived it like everyone else. This time we went to Lake Como, Milan and Bologna. Yun wanted to squeeze in Florence but I was wiped out from all the planes, trains and automobiles. Plus Yun had been there before. I did quite a few drawings and have some tales to go along with them. You will be seeing them the next few weeks.
I am on the front page of the leading Italian newspaper,
La Repubblica
. If you look to the right there is a column with small pictures and a headline. Mine says Le Immagini, next to it is a picture of my painting of Batman.