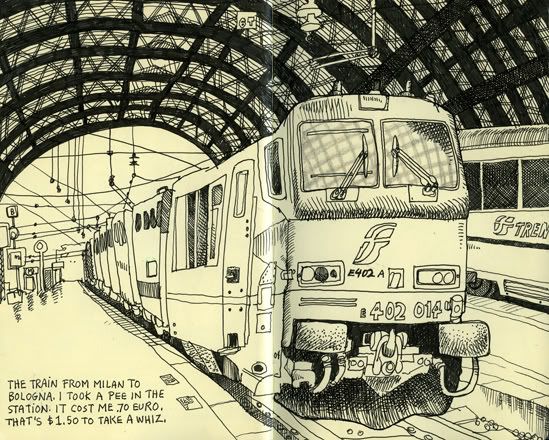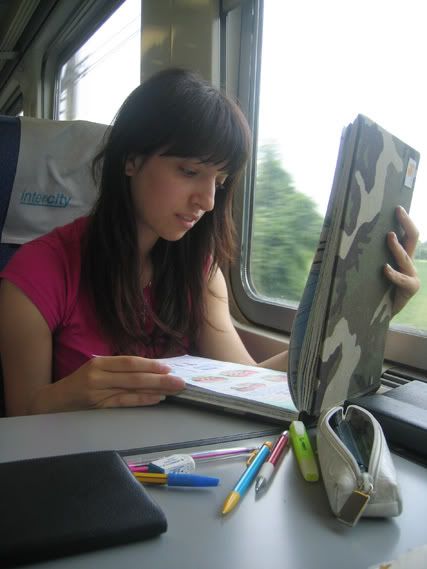 Everyone has a romantic notion about traveling around Europe by train. To me it's a bit of a pain in the butt. The air conditioning never quite works, everyone stinks and worst of all, I can't really draw. You would think it would be perfect downtime but in reality it isn't. I've already drawn the inside of many trains and they all look the same. On the way to Milan, I did mange to draw the outside of the train before we left the station. I didn't really have time to finish the drawing, so I just did a small piece of the roof of the station. I knew it was a repetitive design so I was able to finish the roof while on the train without having to look at it in real life. A really nice Italian girl sat across from Yun and I. She was watching me finish drawing the station. When I was done she asked if she could look through my book. I had two with me. It's always fun to watch the expression on someone's face while they look through all my past work. The feedback makes me feel proud.
Yun has joined flickr. If anyone wants to friend her go
here
. She needs friends.