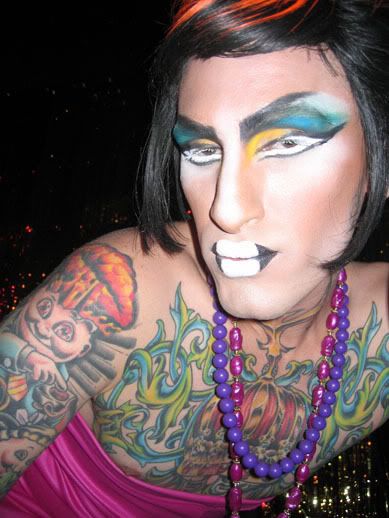 I get to hang out in places most people don't. My friend Jun is the queen of the New York nightclubs. It was her birthday the other night so i went. It was held in a gay bar in the east village called, The Boys Room. I was a little out of place but I did have a blast. The drag queens are the funniest most interesting people around. And man can they party. The clothes and makeup they wear are so incredible. They really do have the courage to live exactly as they choose. They aren't worried about being judged by anyone. I know the world famous drag queen,
Amanda Lapore
pretty well. We took a photo together. She is the blonde in the photos. Check out her
website
if you have some time and want to have your mind blown. Tell her Tommy Kane sent you.