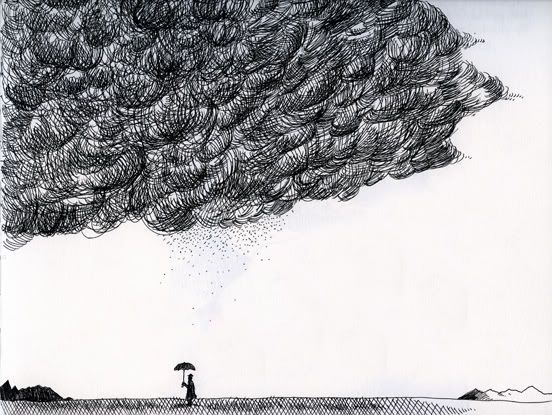 I did this drawing from my head. In all of the drawings I show on my blog I draw from real life. I go to a place and draw the building, car or person. For this one I just took my pen and paper and drew. When doing something like this it is best to have an idea in mind. I was thinking about the state of the world today and wanted to somehow get my feeling across. I think this did the trick.
There is yet another interview with me. This one in Carpal tunnel Magazine. Check it out
here
.
Also I was fearured again on DRAWN. Check it
here
.