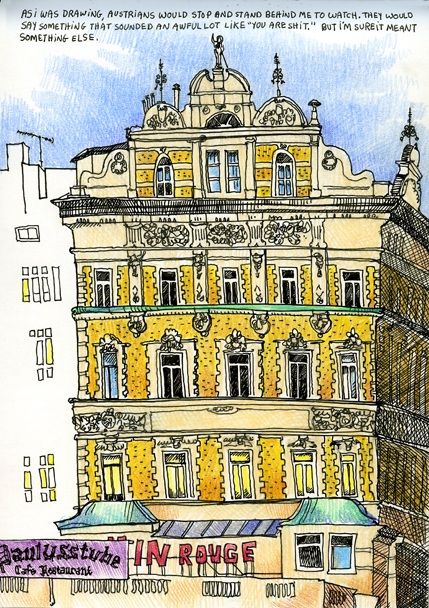 Vienna is like a giant wedding cake. Every square inch of every building is jammed packed with so much ornate frilly frilly business you wonder how the hell they did it. It is quite a sight though. You really feel the history of these places. But what I feel when I stroll around looking at all of those buildings is how much these architects must have loved wedding cakes.
I want to thank 2 of my friends. One is Bill Dawson of XK9 design. Check him out here:
http://www.xk9.com/woof/
I noticed he had a little icon before his http address. I asked him how he did it. He told me it is called a favicon and that a young designer helped him do it. He was kind enough to turn me on to his friend. His name is Jason Croatto. He did mine for no charge. I love all the people I have met on the internet who have gone out of their way to help me, especially these 2 knuckleheads.
There is an interview of me in Dork Magazine.
http://www.dorkmag.com/tk.html