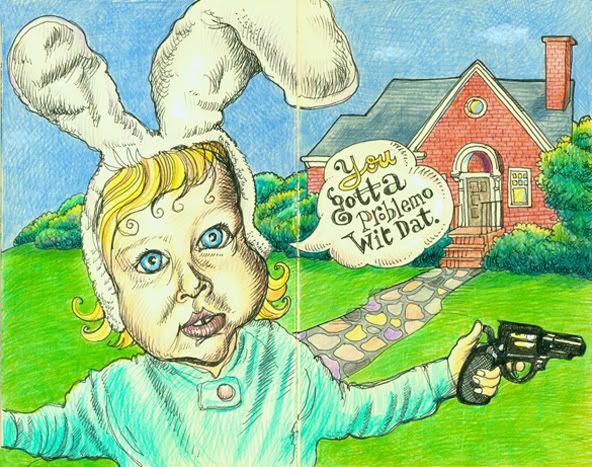 I'm trying to do new types of drawing in my molskine books. A friend of mine sent me a photo of his little girl for Easter. It was such a cool photo I knew I had to do something with it. She didn't have a gun in her hand, I added that. There was no house in the background, I added that too. I love how it turned out. I want to come up with some stuff like this for future blog appearences on my site. Hopefully my friend will be e-mailing me more pictures.
I am featured in a new online magazine called
Notxt
. Check it out
here
.
Check out
It's Jerry's Time.
There is a new episode called The Brute and in a quick scene you can see my painting of Batman hanging on his apartment wall.