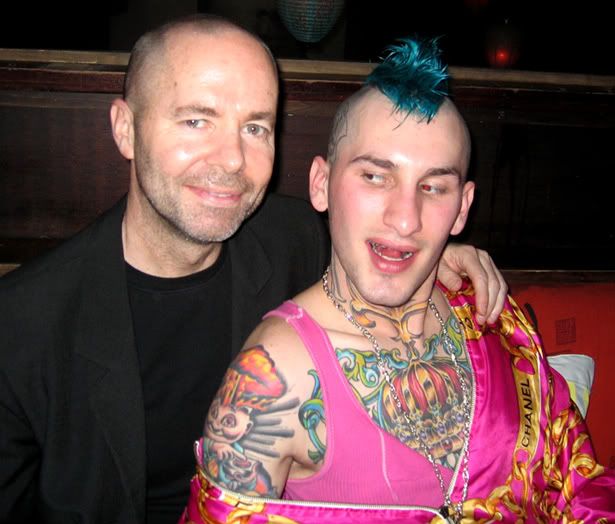 The latest issue of Paper magazine has it's 54 most beautiful people issue. One of the stars is the fabulous Rainblo. He's the newest sensation in New York. He's a drag queen performer. He also happens to be a good friend of my pal, Jun. I've hung out with him a bunch and he is a lot of laughs, as you can imagine. He has all of the garbage pail kids tatooed on his arms. I get tired of always hanging out with the so-called normal people. We can all use a little glamour in our lives and Rainblo provides tons of it. You should see this guy make an entrance. Whatever it is he's got, I hope a little rubs off on me.
My friend danny Gregory of
Everyday Matters
did a 2 part podcast with me. You can check it out
here
.
I also have a post at The Drawing Club. You can check that out
here
.