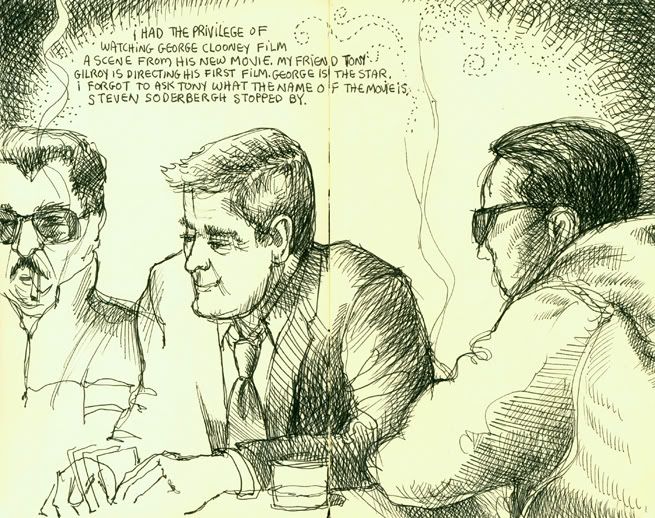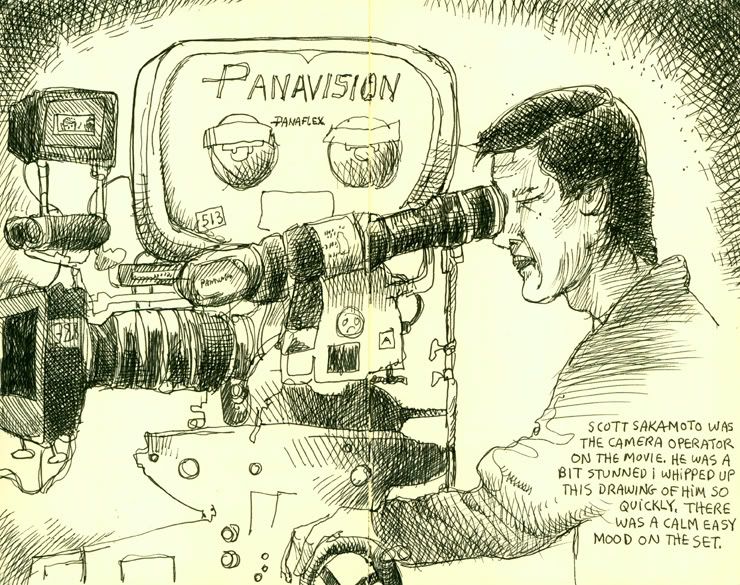 That's right, I said George Clooney. My good friend Tony Gilroy is a writer of Hollywood films. He's had quite a lot of success to say the least. He's written The Devil's Advocate, Dolores Claiborne, The Bourne Identity, The Bourne Supremacy, Armageddon, Proof of Life, and on and on. Anyway he is finally getting to direct his first movie which he also wrote. Turns out George Clooney is the star of his film. Tony was kind enough to invite me to the set to watch a scene being filmed. I was very excited about being able to draw and also to hang with George for eight hours. Sometimes I turn up in unusual places because I know a lot of freaks. People on the set were very interested in what I was doing. For them, it's not everyday they see some guy drawing everything in sight. Sometimes I forget the novelty of what I do. Anyway, I think the movie will come out in the fall. It's called Michael Clayton and it will most likely sweep the academy awards. You heard it here.
My friend danny Gregory of
Everyday Matters
did a 2 part podcast with me. You can check it out
here
.
I also have a post at The Drawing Club. You can check that out
here
.